The 15th International Conference on Information and Multimedia Technology (ICIMT 2023) will be held on December 8-10, 2023 in Beijing, China as a workshop of CSAI2023. The aim of ICIMT is to provide a platform for researchers, engineers, academicians as well as industrial professionals from all over the world to present their research results and development activities in Information and Multimedia Technology. This conference provides opportunities for the delegates to exchange new ideas and application experiences face to face, to establish business or research relations and to find global partners for future collaboration.
第十五届信息与多媒体技术国际会议将作为计算机科学与人工智能国际会议的一个分会于2023年12月8-10日在中国.北京召开, 会议旨在为业界建立一个广泛、有效的交流合作平台,让我们及时了解行业发展动态、掌握最新技术,拓宽研究视野,推动学术进步以及技术成果的高效应用。
与会代表不仅可以聆听国内外知名专家精彩报告,并且可以亲自参与其中与来自世界各地的专家学者进行面对面的交流与探讨。热忱欢迎从事相关技术研究的专家、学者和专业技术人员踊跃投稿并参加大会。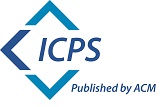 As a workshop of CSAI 2023, accepted papers of ICIMT 2023 will be collected in ACM conference proceedings(ISBN: 979-8-4007-0868-8), which will be submitted for indexing in Ei Compendex, Scopus, etc. major data bases.
ICIMT作为CSAI的平行分会,其投稿并录用且完成注册的文章将作为一个特殊章节出版到ACM论文集 并由 Ei Compendex, Scopus 等知名数据库检索。ICIMT2018-ICIMT2022年的会议论文集已作为CSAI的分会出版,并已收录到ACM Digital Library中,也被EI核心和Scopus数据库检索。
Workshop of CSAI2018 | ACM(ISBN: 978-1-4503-6606-9)
ACM Digital Library, EI Compendex, Scopus
Workshop of CSAI2019 | ACM(ISBN: 978-1-4503-7627-3)
ACM Digital Library, EI Compendex, Scopus

Workshop of CSAI2020 | ACM(ISBN: 978-1-4503-8843-6)
ACM Digital Library, EI Compendex, Scopus

Workshop of CSAI2021 | ACM(ISBN: 978-1-4503-8415-5)
ACM Digital Library, EI Compendex, Scopus

Workshop of CSAI2022| ACM(ISBN: 978-1-4503-9777-3)
ACM Digital Library, EI Compendex, Scopus